The complete curriculum will be updated in January. The Dead Reckon graphic novel will have part 1 updated as well. The narrative drafts of Dead Reckon will follow and we'll be working on getting those parts illustrated.
I won't be posting updates until after January 7th. I'm going to visit my Grandmother in Europe for the holidays and I won't be able to upload anything until I get back. Expect a lot of updates soon after that though.
If you backed on Kickstarter, or backed over the summer through PayPal, I'll be sending you surveys for the information I need to send your items. I'll be shipping those by January 31, 2013. (PayPal backers, expect survey in 2nd week of January).
There may be a possibility that I can make shirts and posters available for a limited time in January. Here are the shirt designs. Let me know if you'd be interested. Shirts would run about $40 each. (They are die sublimated, high quality).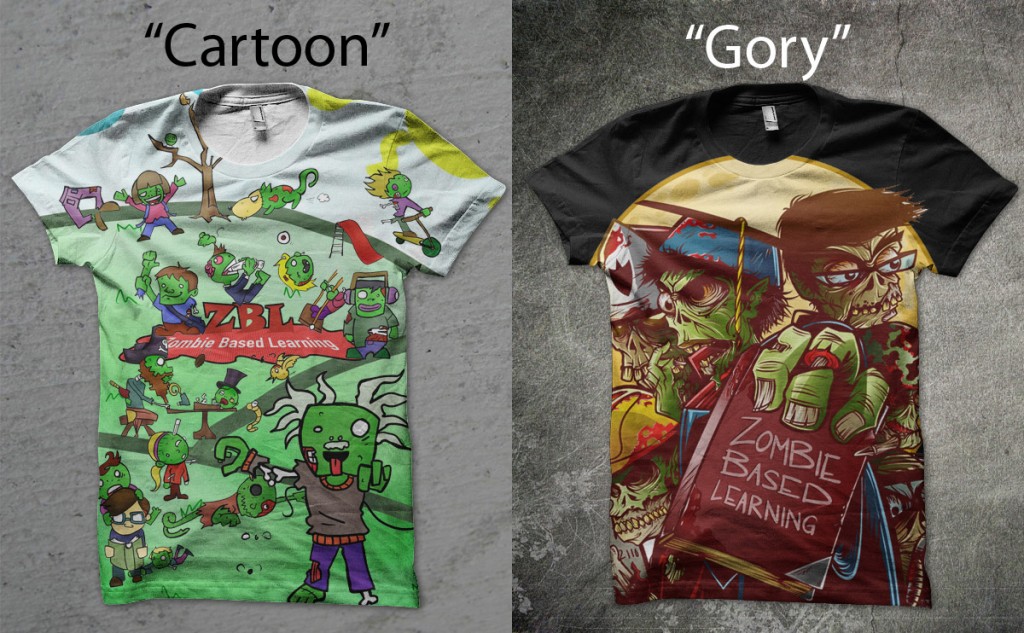 I hope you have a great New Year. Look forward to all of the great things that ZBL will be doing in 2013!
-David Hunter